Hi there.
I faced a trouble about play mp4 footage on mimoLive 5.10.1 on Mac mini with M1 chip.
I set up my template with some mp4 files for title animation, background movie, and main contents of my livestream.
When start up mimoLive with my template, it's ok. All of footages are loaded, can play normal.
But, after few minutes, sometimes can't play mp4 file footages. Footages on Sources panels with red light, but Layer properties can't show movie thumbnail.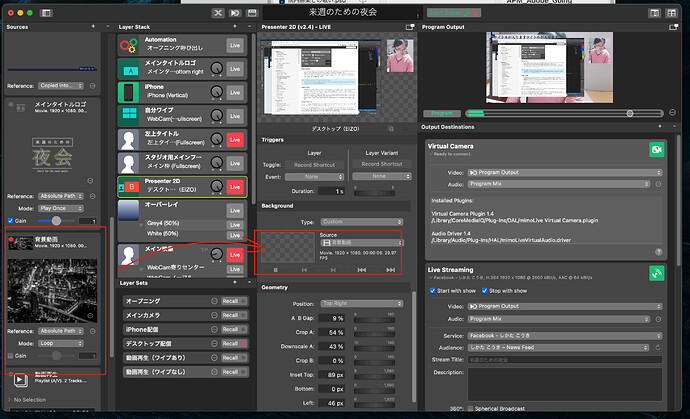 When it happens, I restart up mimoLive then temporary fix this problem, but same situation happens after few minutes.
I can't say clearly how long passed after launched mimoLive, anyway this trouble happens almost 100% everytime.
I want to use mimoLive my livestream, but this is useless. Already pucheased long time, I hope to support this problem as possible as soon.