I have a strange problem with my X-Keys MK-80 keypad when MimoLive 1st starts up.The iMac makes a sound like someone is holding a keydown indefinitely which of course there not. It changes the menus in the MimoLive program (see attached photo)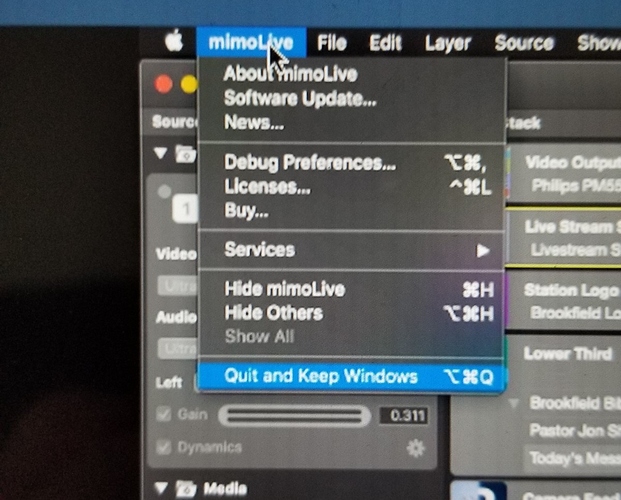 If I press any key on the X-Keys keypad the problem goes away and everything works fine and the menu goes back to normal. Happens everytime I start MimoLive. I disabled all Controllermate scripts but that didn't help. I upgraded to 5.8 but still have the problem.
Not sure what else to try? Help please?