I am surprised no one from the company has responded, especially since the CEO did do so recently to other posts.
Anyway, my understanding is that there is no guarantee that slideshows created in older versions of FM will run in v6. In my limited experience, I have had no issues, and text is showing correctly.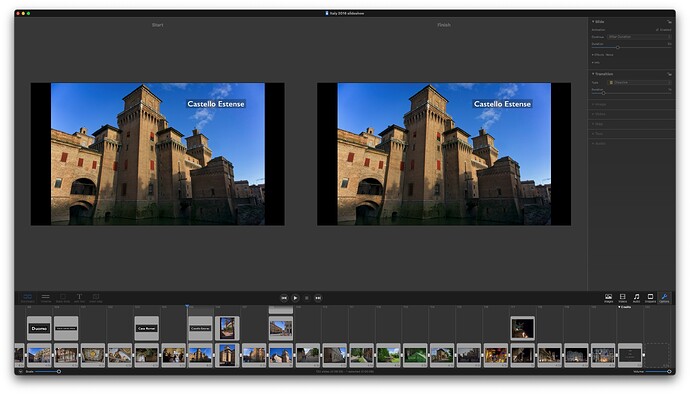 I do however keep FM5, which I purchased outright, on my computer. Again, it has been working OK, although eventually it won't run correctly as the OS is updated. So far so good: but again I haven't checked in detail. I am running the beta of OS Sonoma.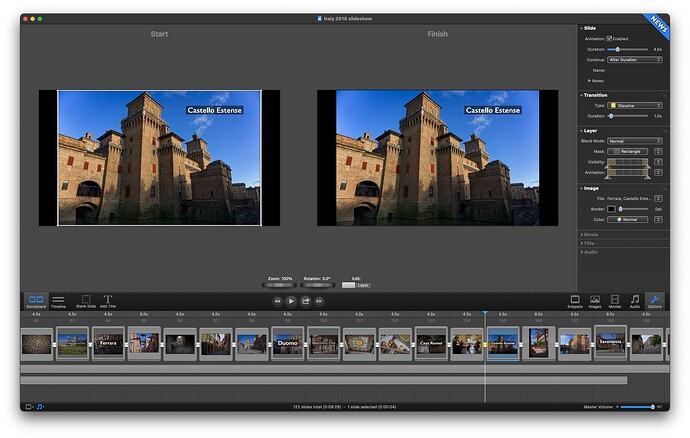 Hi @pjotr Which version of FotoMagico was the file from? Have you added anything to that screenshot? Can you please post a screenshot that shows what it's supposed to look like?
I haven't seen this graphic (red "forbidden" sign over a file icon) ever before. I will ask engineering what that means.
I can't remember exactly when, but I had some text issues opening some FM 4 slide shows from FM 5 – as I recall, it was the font SIZE that didn't transfer. The text was there, but sometimes it was reduced from some large size (like 16, 18, 24, 32 point, etc) to something so tiny that it seemed to disappear. I had to go through every slide and manually make the change, then place the text in the same spot I intended (where it was when the slide was originally created in FM 4).
I have opened older versions of slide shows from both v4 and v5 in v6, however, and have not noticed that problem occur.
Oliver, I have a feeling that "red forbidden" sign) might have been placed by the poster (pjotr) and NOT from FM itself, although I might expect the dog-eared gray text page to show up due to some text translation issue going on and the inability to display it correctly. Just my thought…