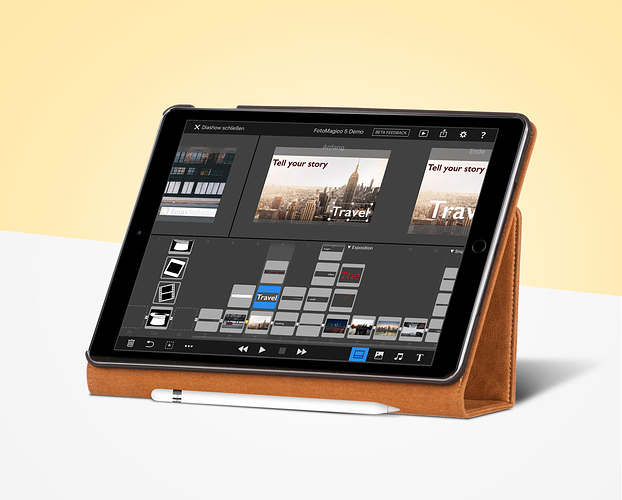 The team of Boinx Software has spent countless hours to create a brand new version of FotoMagico™ - the best slideshow editor for Mac - comes now to the iPad.
We want you to join our Beta Test and try FotoMagico™ on your iPad.
You will get full access to all features of FotoMagico iPad subscription during testing.
Create great slideshows of your video and photo footage on your iPad
Instant play your slideshows in 4k - without any render time
iCloud Photo integration
Access your music stored on your device
Add licence-free music provided by Apple
Playout and control slideshows, even from your FotoMagico™ for Mac, over AirPlay or HDMI
System Requirements
iOS 11.2
iPad Pro, iPad Air 1& 2, iPad 5, iPad Mini 2,3,4