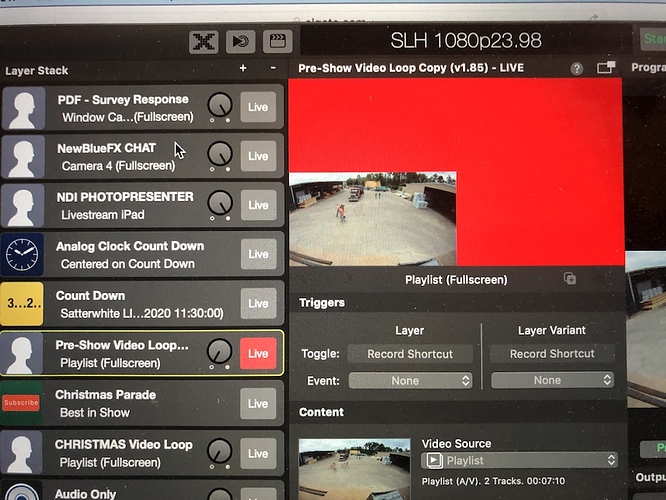 Wondering what I have done and how to get out of this.
Although the video is show inset into the lower left quadrant, it is full screen when the layer is active.
I am experimenting with picture-in-picture, but decided not to do this in mimoLive. Trying to get layer settings to stop showing red mask, return to showing video filling the preview area.
Confused this all looks fine on the program bus feed to my ATEM via Blackmagic UltraStudio 4K. In other words, it works as expected, but the preview inside mimoLive is messed up.