Trying to add new camera NDI camera to MIMO. Is not discovered.
Hmmmm. I tried to look into my Crystal Ball, but I was not able to see the NDI camera model, mimoLive version and more about the setup… Could you please help out?
PTZ Optics PT30X-NDI-WH. MIMO LIve 5.10. iMac running Big Sur
The PTZ Optics controller in MIMO can control the camera presets but when I go to NDI settings it is not discovered.
Is this in 5.10.1 also/the same?
Just updated to 5.10.1 and still the same.
Did it worked before?
Is NDI enabled in the camera?
Thanks for updating. Is the cam part of the local network?
yes same subnet and MIMO can control the camera
New camera so there is no before. Yes NDI is on and seen by PTZ Optics app on same computer
And you also added an NDI source and the source is also dragged into the PTZ layer? Could you please do a screenshot of your document, that shows the ndi source and your PTZOptics Controller Layer?
No I can't add an NDI source because none is discovered and "NDI Video" is grayed out in "Sources". 10.1.10.4 is the Camera IP. See attached.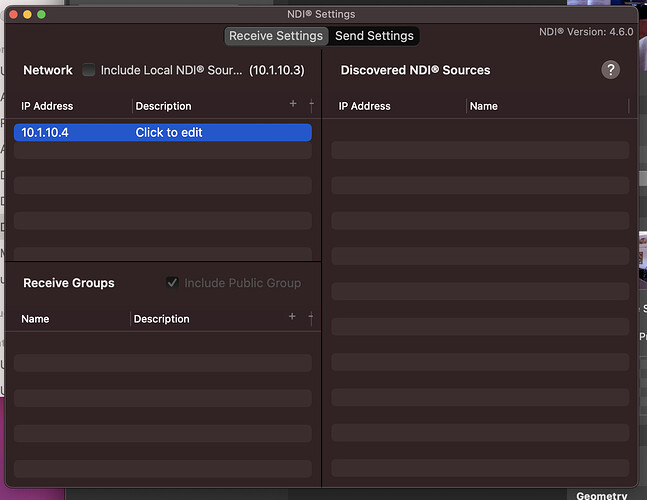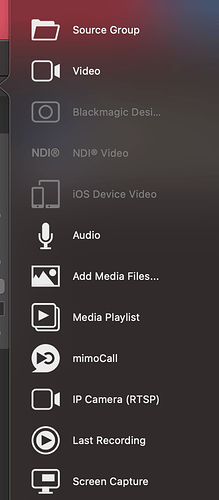 Is this similar at your setup? Can you see the NDI source at the preview, but it isn't rendered at PGM out?
No. MIMO does not see the NDI source at all
Do you get an RTSP-stream? [Camera-IP-Address]:554/1 (Try it with the IP-Camera-Source)
Example: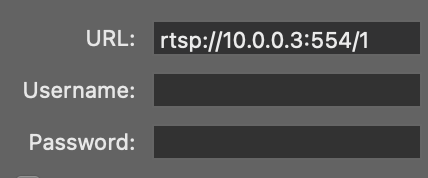 If yes, something with the NDI configuration does not work. If no, something with your camera does not work. (Or macOS security setings / camera setings?). I don't think that mimoLive does not like your camera.
Default user: guest
Default password: guest
Final question:
And NDI is enabled and registered?
If the NDI source is greyed out in your source selection it suggests that mimoLive does not see and NDI devices transmitting on your network.
If you haven't already tried it download NDI tools from ndi.tv and use the source monitor to confirm the PTZ camera is transmitting an NDI signal.
If it isn't I'd suggest contacting the PTZ Optics support pages. They are also very helpful.
Maybe you need to install the NDI HX driver for this specific camera model to make it work with mimoLive:
I installed the NDI HX driver and reset the camera to its defaults and ALL IS GOOD.
Thanks for all your help.
George