Hi everybody,
Beta tester Adrian reported, that finding features like Mask, Border, Color Correction, etc… is a little bit slow since some of them are hidden in the Image>Options subgroup, while others are hidden in Image>Effects subgroup. It usually took him two tries until he found what he was looking for. His suggestion was to move everything into the Effects group, since the somewhat artificial distinction between pixel level effects and other options like mask doesn't really matter to the average user anyways.
So I tried two different versions. Version A is what we have right now.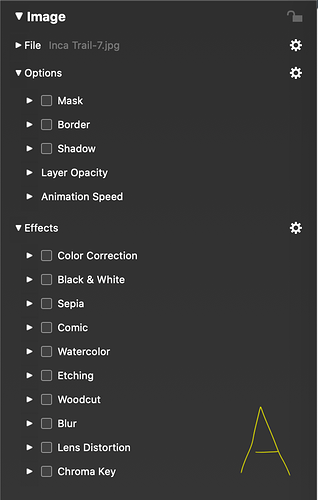 In version B I moved Mask, Border and Shadow to the Effects subgroup.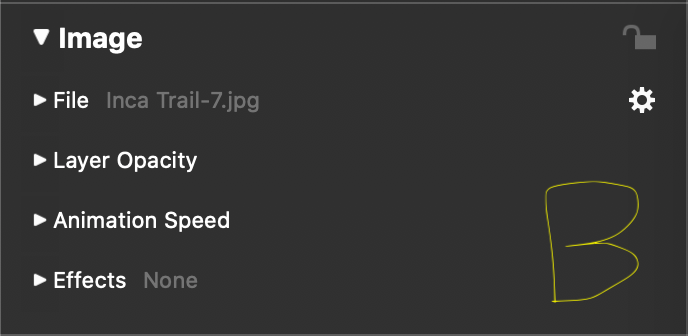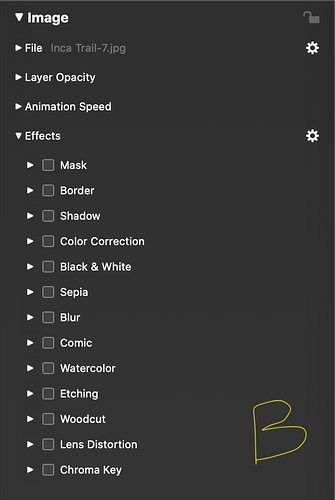 Since we at Boinx engineering cannot agree internally which version is preferable, we figured we would ask you which version you think provides the better user experience.
If we decide on version B that would have the unfortunate side effect that I would have to re-record some of the existing tutorials