Boinx forums are difficult to access because of broken links. The one in the MimoLive help menu brings you to a broken page that is not even in the right subdomain, and it just gets worse from there.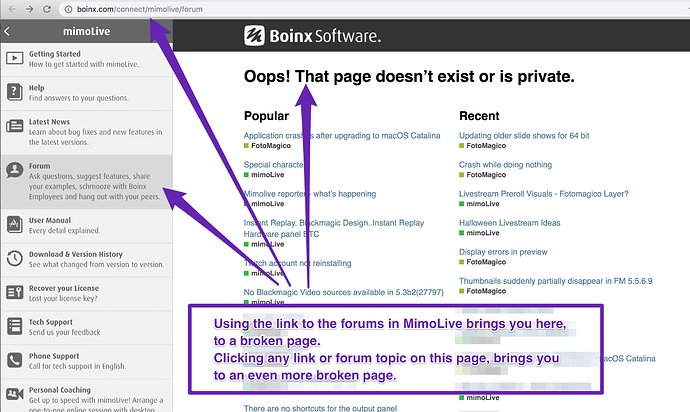 Clicking any of the links on that page brings you to an even more broken page.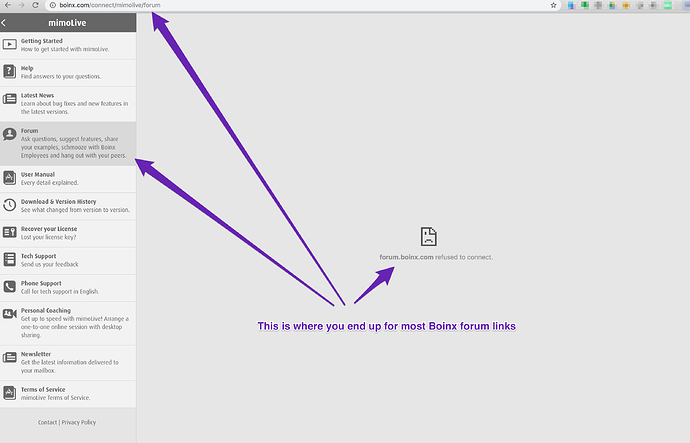 It has been this way for a long time. Perhaps years. I think the forums would be much more active and useful if people could more easily access them.