Hej guys,
I'm trying to create a slide show with FotoMagico 5 Pro (5.6.12) and use pictures from LR Classic 9.0.
The libraries-panel on the right side of FotoMagico correctly shows the LR libraries that I use. However, when trying to open the library, I get a warning stating that the library is connected to LR Classic, but has the wrong version and that I have to open the library with LR Classic first to ensure it has the correct version.
Well, I did so. But still I get the very same error. I also checked the preferences of FM, but everything seems to be set just fine!
Here is the error, in case some needs it in English, is there way to switch FM UI language?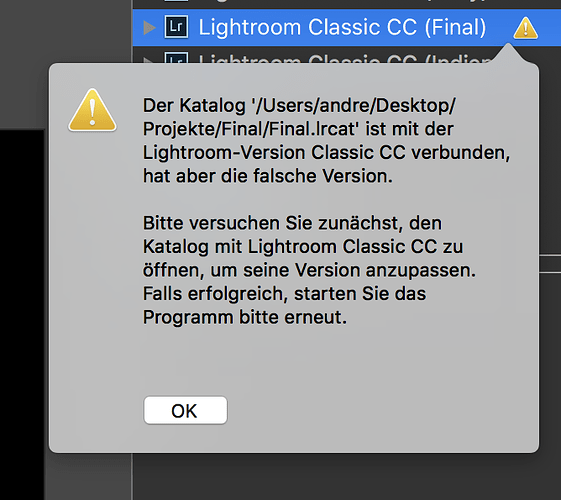 My System:
macOS High Sierra
Foto Magico 5 Pro 5.6.12 build 22985
LightRoom Classic V9.0
Can someone please provide some advice on how to load LR catalogue natively? Or do I have to go the "hard way" and export each and every image from LR first?
Regards and Thanks in Advance for your help!
André