In the picture browser, the thumbnails suddenly partially disappear and only become visible after a restart of FM.
Hardware: macOS Catalina 10.15, 16GB iMac (Retina 5K, 27-inch, 2017), with 3.4 GHz Quadcore I5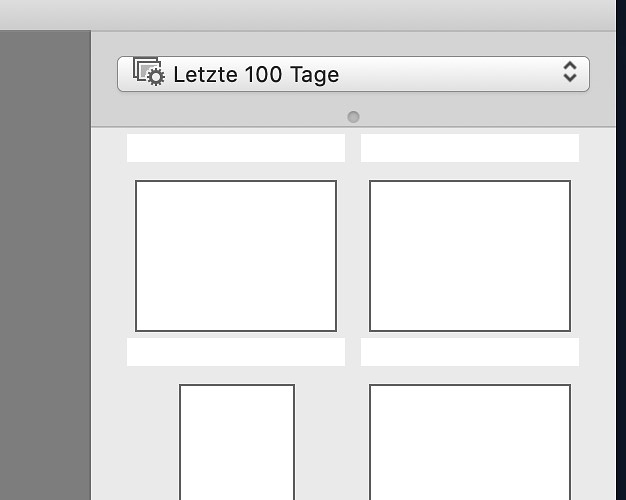 My current project was started under FM 5.5.6.8 and macOS Catalina. All markings of the images that were already used have disappeared in the current version.