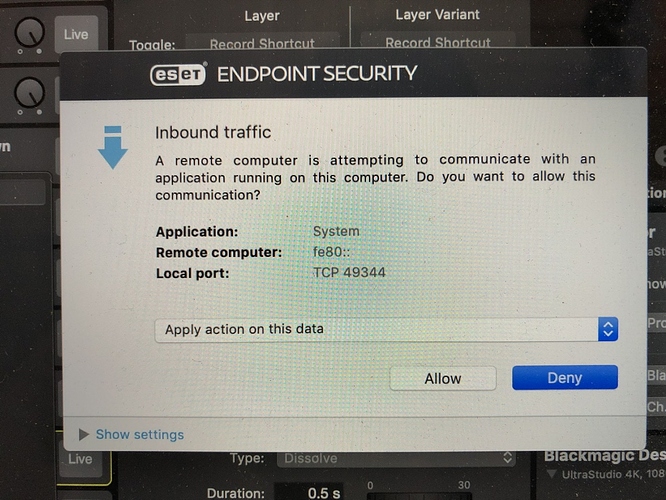 There was a thread on Twitter this week with a bunch of developers beating up Apple for cryptic dialogs that no mortal can possibly fathom. Their point being it only conditions end users to give up their password at every turn. I've seen this dialog from ESET Endpoint Security more than once, and no clue what it might be or how to respond. This is a MacBook Pro in dedicated use for streaming, running only mimoLive and Blackmagic Videohub Control.
I'm wondering if it has anything to do with mimoLive authentication, which I currently have on monthly pay and recurring authorization - which would explain occasional reappearance of the dialog.
Is TCP port 49344 involved in Boinx authentication?