My Nikon D40 connects ok and takes a picture when I press the Capture Still Preview Picture button, however, I then get the following error:
(The captured image cannot be downloaded from the camera)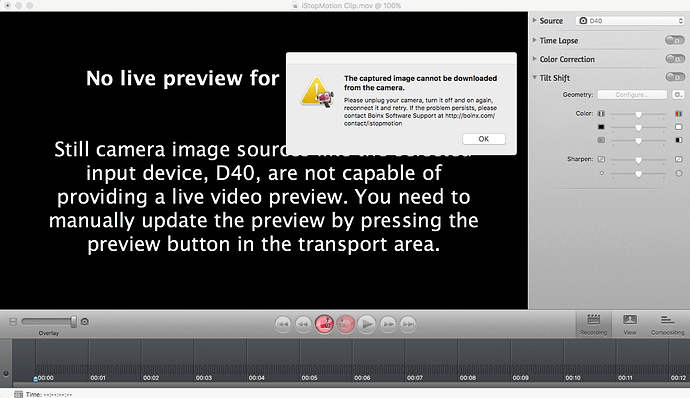 If I try again iStopMotion crashes completely. I am on MacOS 10.12.6 (Sierra) and I have tried the debug menu options etc.
Please help!
Thanks,
Garry