Hello,
First of all mimoLive performs super fast on my Mac in general.
The only trouble gives me currently the Interview Layer. This one causes sometimes frame drops on a project with 4k resolution and 50 FPS.
While other layers like PiP take only 1ms render time the Interview layer takes 15-20ms.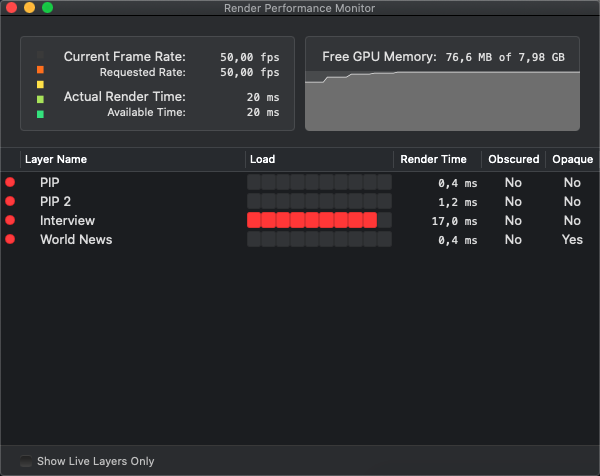 The setup to reproduce this is very simple: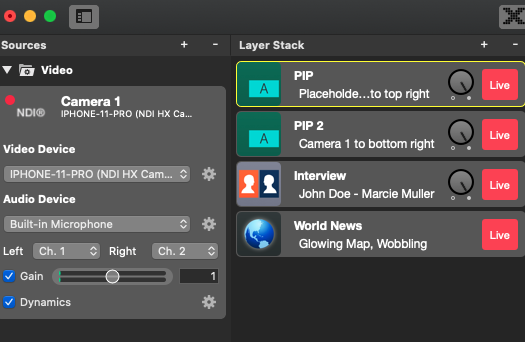 Is this normal (because of some complexity I just don't understand) or this there room for improvements on your side? Or t his there an issue with my hardware?
Thanks and regards,
Martin