For a short time now, I have had the problem that the music is too quiet on FM projects. This also applies to older versions.
I always have to set the sound track above 100%.
What's wrong? Is it the current version of FotoMagico?
NO!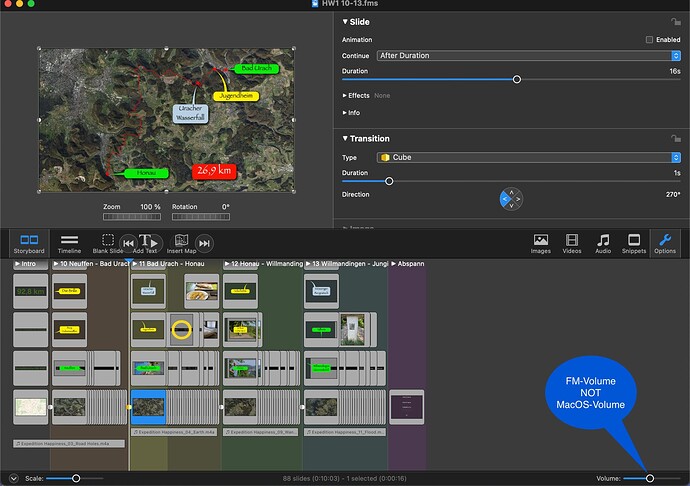 In the lower right corner there is a volume control. This sets the sound regardless of the system volume.
What is the intended purpose of the volume control?